Performance Exhaust System - Porsche 987.1 Boxster / Cayman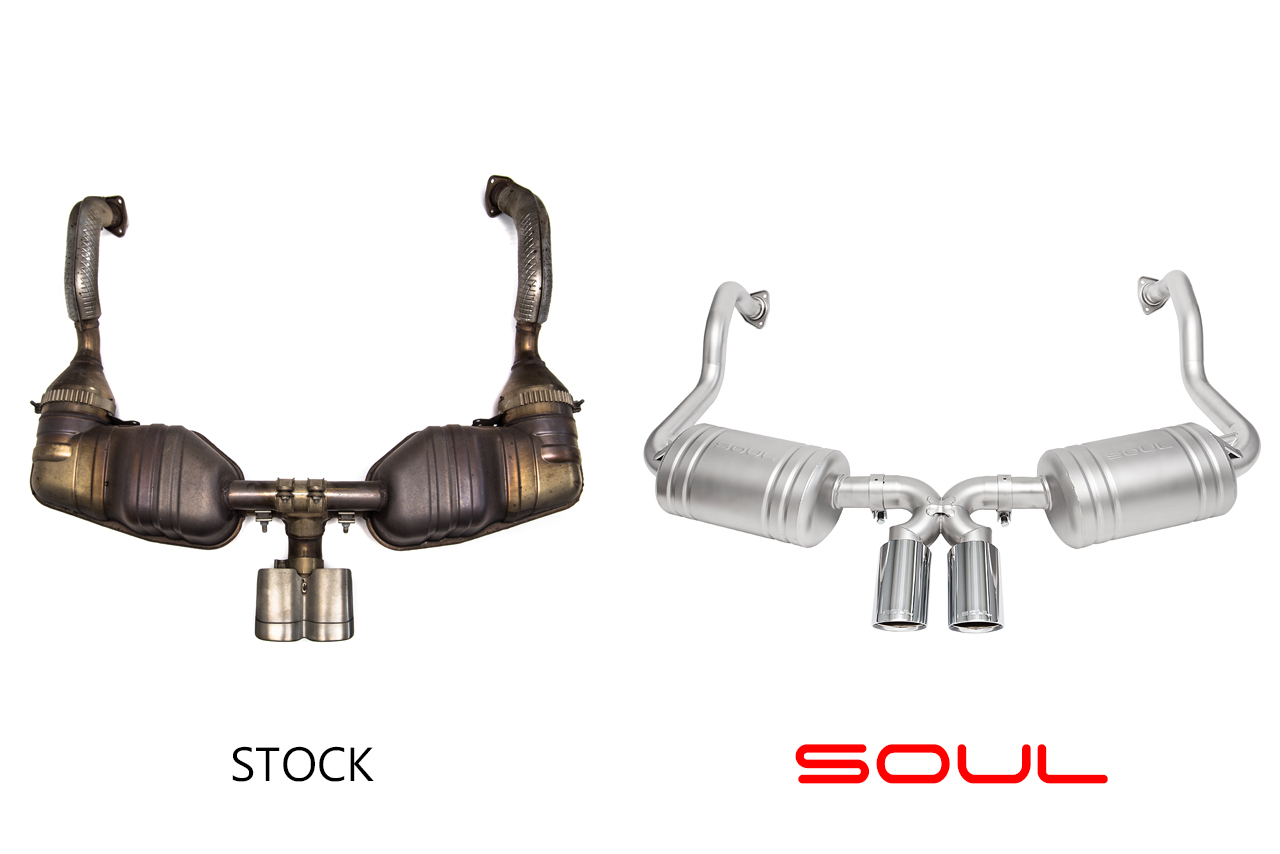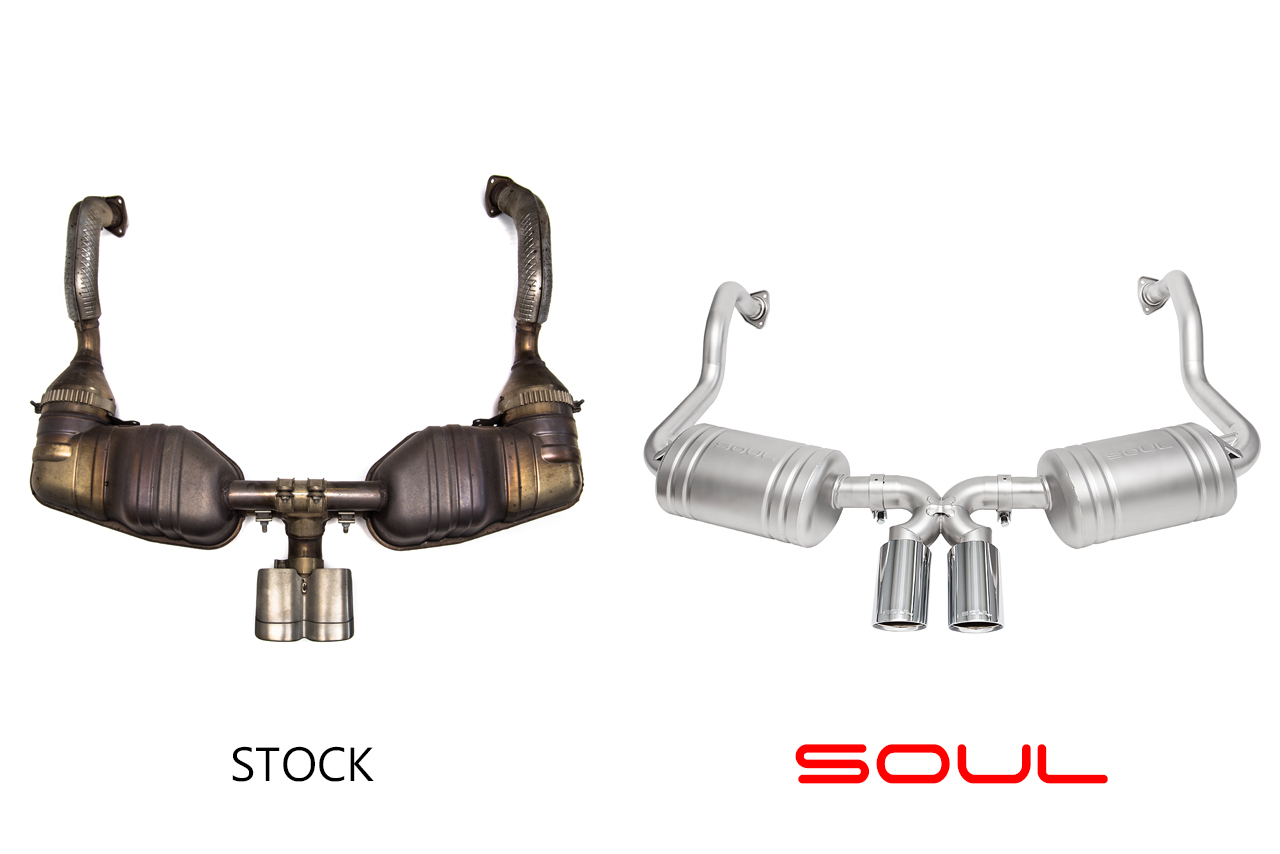 Performance Exhaust System - Porsche 987.1 Boxster / Cayman
Porsche has limited the true capabilities and character of the flat six engine by fitting the 987.1 Boxster / Cayman with an exhaust system that incorporates restrictive secondary catalytic converters, small tubing and a heavy mufflers. The Soul Performance Products' system is crafted from free-flowing mandrel bent piping and high quality mufflers designed to let forth an increase in hair raising flat-six sound under throttle while all but eliminating drone during cruising – even with aftermarket headers!
DETAILS
+ Fits all Porsche 987 Cayman / Boxster vehicles (2005-2008)
+ Increases the desirable spectrum of engine notes and tone without droning
+ Weighs 15 lbs / 6.8 kg less than factory exhaust components (36.6 lbs vs 21.7 lb)
+ Choose from Polished Chrome or Soul's Signature Single Wall Stainless tips
+ All Soul Performance Products are backed by a Lifetime Warranty for both street and track use
DEVELOPMENT: Soul has had ample time around many exhaust configurations for the 987.1 and set out to build the ideal setup for enthusiasts. They decided on this design as it offers an incredible sound when you have the pedal down, but it is VERY refined when driving around town. The Soul mufflers practically eliminate droning – even with aftermarket catless headers the sound is reserved during partial throttle! No valves necessary – we are confident that their system is a solid option for those who like it loud when it's appropriate but reserved around town. Expect no check engine lights, only a grin every time you accelerate.
CONSTRUCTION: Each system is made from mandrel bent T304L stainless steel tubing and features mufflers with fortified casings in the interest of durability. You can order this exhaust to suit your specific aesthetic desires with tips of your choosing. Either at the car show or the race track, you can drive in confidence knowing that you have the best sounding, best performing exhaust backed by the industry leading Soul Performance Products Lifetime Warranty.
BOLT ON AND GO: Each exhaust is tested in a fixture to ensure perfect fitment. Thorough installation instructions are included in the box for a straightforward install that can be performed by most DIY enthusiasts.
LIFETIME WARRANTY: Enjoy your Soul exhaust components with confidence on both the street and track as they are covered by a Lifetime Warranty! Our team will quickly work with you to resolve any issues that you may have.
NOTE
+ This product is not CARB certified and may not be legal for use on emissions controlled vehicles; intended for off road use only
* In-house installation available at a discounted rate. Please call for more information!